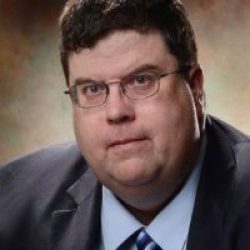 Martin Morse Wooster†
1957-2022
Wooster was a senior fellow at the Capital Research Center. He is the author of three books: Angry Classrooms, Vacant Minds (Pacific Research Institute, 1994), The Great Philanthropists and the Problem of 'Donor Intent' (Capital Research Center, 1994; revised 1998 and 2007), andGreat Philanthropic Mistakes (Hudson Institute, 2006; revised 2010). His monographs about philanthropy include Should Foundations Live Forever? (Capital Research Center, 1998), The Foundation Builders (Philanthropy Roundtable, 2000), Return to Charity? (Capital Research Center, 2000), By Their Bootstraps (Manhattan Institute, 2002), and Games Universities Play (Pope Center, 2011). His articles and reviews have appeared in the Wall Street Journal, Washington Post, Washington Times, American Spectator, Chronicle of Philanthropy, Commentary, Elle, Air and Space, Esquire, Philanthropy, Policy Review, Reader's Digest, Reason, and Washingtonian.
Wooster frequently comments on philanthropic issues for newspapers, magazines, and television in the U.S. and Great Britain. He has contributed to the Encyclopedia of Philanthropy, the Encyclopedia of Civil Rights, and Notable American Philanthropists.
Wooster was formerly an editor at The American Enterprise, Reason, the Wilson Quarterly, and Harper's Magazine. He was graduated from Beloit College with degrees in history and philosophy.
Read all Philanthropy Daily posts published by Martin Morse Wooster.