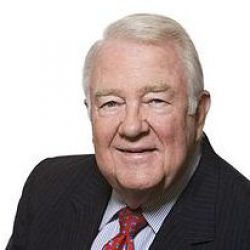 Hon. Edwin Meese III
Fellow, The Heritage Foundation
Edwin Meese III, the prominent conservative leader, thinker and elder statesman, continues a quarter-century formal association with The Heritage Foundation as the leading think tank's Ronald Reagan Distinguished Fellow Emeritus.
In that capacity, Meese oversees special projects and acts as an ambassador for Heritage within the conservative movement.
Meese was chairman of Heritage's Center for Legal and Judicial Studies from its founding in 2001 until what he calls his "semi-retirement" on Feb. 1, 2013.
He joined Heritage in 1988 as the think tank's first Ronald Reagan Distinguished Fellow — the only policy chair in the country to be officially named for the 40th president. His work focused on keeping President Reagan's legacy of conservative principles alive in public debate and discourse.
The legal center now bears his name, in recognition of Meese's contributions to the rule of law and the nation's understanding of constitutional law. Its mission is to educate government officials, the media and the public about the Constitution and legal principles — and how they affect public policy.
Perhaps best known as U.S. attorney general during Reagan's second term, Meese's service to the conservative icon stretched from the California governor's mansion in 1966 to the White House in 1981 before he went to the Department of Justice four years later.
His Heritage "hats" kept Meese among the major conservative voices in national policy debates at an age when most men and women enjoyed quiet retirements.