Foundation Watch Tides' Legal Laundering: Funding the Far Left Profiling the Tides Foundation, one of the Left's leading dark money groups
---
Tides' Legal Laundering (Full Series)
Who is Drummond Pike? | Funding the Far Left
An Incubator for the Left | Sunshine on the Apollo Alliance | Meet the 'Tidesters'
Summary: The Tides Foundation is the philanthropic Left's best-kept secret. From Greenpeace to the anti-Israel J Street, there's hardly a left-wing group that hasn't taken Tides money. Using a sophisticated funding model, Tides has grown into the leading platform for laundering away ties between wealthy donors and the radical causes they fund—while generating hundreds of new organizations along the way.
Tides Grantees
Data from the website Foundation Search reveals a staggering $1.24 billion in some 28,000 grants from the Tides Foundation to non-Tides entities between 1999 and 2015. Tides' website claims it made $158.4 million in domestic grants and $65.2 million foreign grants in 2016. These grants fund a broad array of "social justice" activities in six continents, the majority of which is concentrated in the United States and Europe.
Tides' grantee list runs the gamut of the professional Left. A list of some of Tides' more prominent grant recipients includes:
Tides funneled some $2 million to kickstart Republican-turned-Clintonista David Brock's Media Matters for America (MMfA), which was founded with help from the Center for American Progress in 2004 to "fact-check" (translation: attack) conservatives. According to MMfA's application for IRS nonprofit status:
It is common for news and commentary by the press to present viewpoints that tend to overly promote corporate interests, the rights of the wealthy, and a conservative, Christian-influenced ideology.
During the George W. Bush administration, Tides money aided groups like the left-wing website MoveOn.org to oppose the Iraq War by financing the Iraq Peace Fund and a Peace Strategies Fund. (MoveOn featured two ridiculous commercials at the time that portrayed President Bush as Adolf Hitler, saying that "what were war crimes in 1945 is foreign policy in 2003.")
The Tides Foundation was a key funder of the Associations for Community Organizations for Reform Now (ACORN), the federally funded, 400,000 dues-paying member strong pressure group that engaged in numerous voter fraud and other schemes for 40 years. According to journalist Trevor Loudon writing for Capital Research Center, Tides gave grants to "ACORN ($100,000), ACORN International (three grants totaling $134,000), ACORN Institute (three grants totaling $84,793), [and] ACORN's voter mobilization arm Project Vote (11 grants totaling $845,000)."
ACORN, shuttered in 2010 with the loss of government funding after investigative journalists James O'Keefe and Hannah Giles recorded ACORN employees offering them advice on how to start up a prostitution ring. (It's worth noting that ACORN's voter fraud spinoff Project VOTE employed Barack Obama in the early 1990s.) Meanwhile, ACORN continued to aid left-wing politicians with funding from George Soros's Open Society Foundations through Obama's 2012 reelection campaign until closing in August 2017, when the group was "ultimately forced to admit that our current model had become unsustainable."
In July 2008, Dale Rathke, the brother of ACORN founder Wade Rathke, was discovered to have embezzled over $948,000 from ACORN. A month later, the New York Times reported that Drummond Pike—described as a friend of the Rathkes—had "agreed to buy the promissory note that required the Rathke family to repay ACORN the money." Wade Rathke was a Tides Foundation board member with ties to Big Labor, having founded the Service Employees International Union Southern Conference and served on the union's executive board.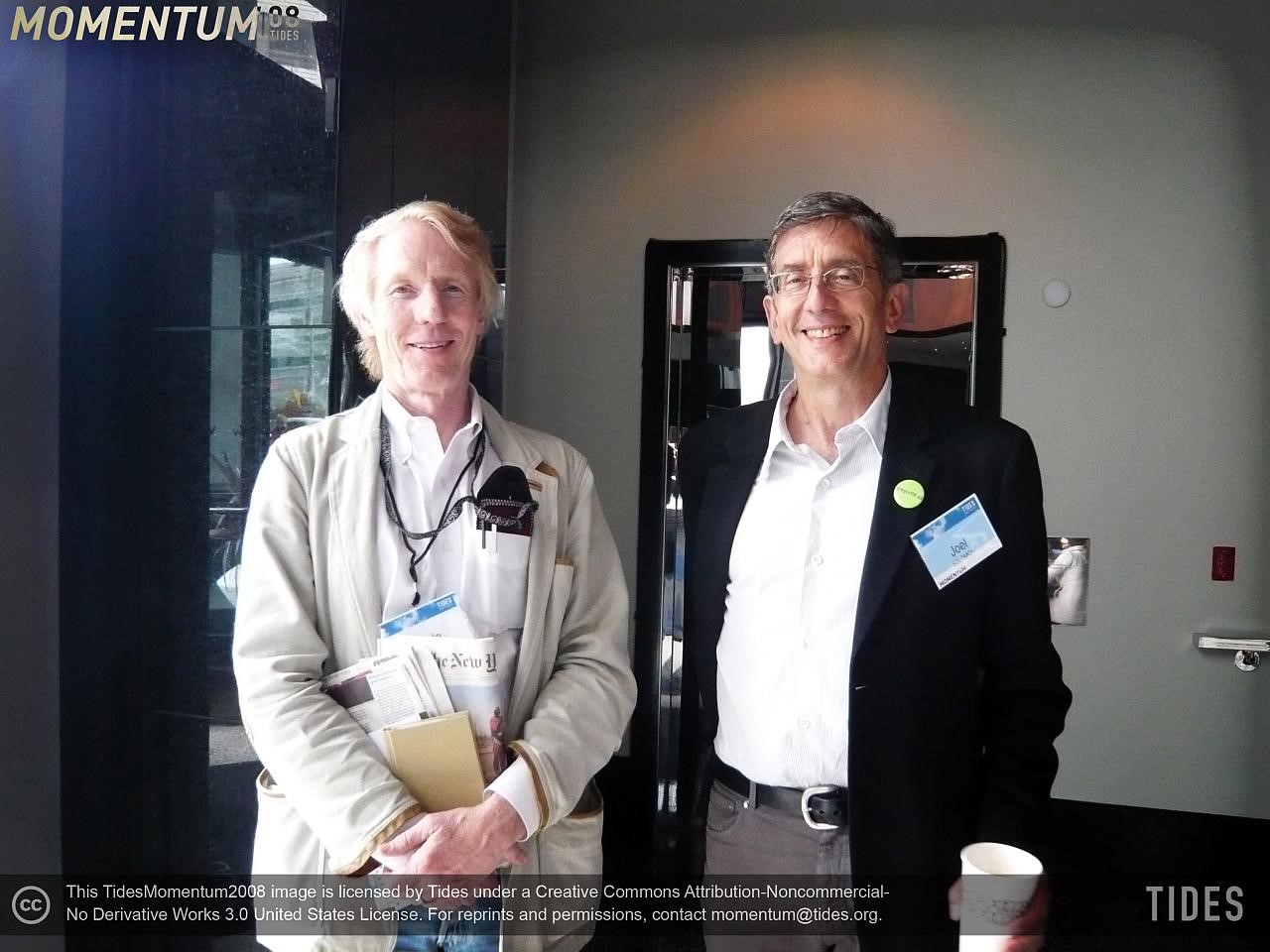 Another Tides grant recipient is the Alliance for Global Justice (AfGJ), an obscure, Arizona-based nonprofit that acts "as a conduit, keeping funds flowing to radical and anti-American groups that terrorize conservatives on campus" (Foundation Watch, August 2017). AfGJ is an unabashedly anti-capitalist organization and a key funder of the so-called anti-Trump "Resistance." Early last year, the Daily Caller exposed AfGJ for funneling $50,000 to Refuse Fascism, the group responsible for the riot that shut down conservative activist Milo Yiannopoulos's planned speech at the University of California, Berkeley, in February 2017. Since 2004, AfGJ has received over $200,000 from the Tides Foundation.
Tides has funded the Ruckus Society to the tune of $457,000 since 1999. The Ruckus Society comes out of the radical environmentalist movement of the 1980s; its founders, Mike Roselle and Howard "Twilly" Cannon also founded the anarchist group Earth First! and the domestic terrorist entity Earth Liberation Front (ELF). Those groups rose to infamy for inflicting eco-terrorist violence and property damage on logging companies; FBI reports tally over 600 criminal acts causing $43 million in damages committed by ELF and the related Animal Liberation Front (ALF) since 1996.
The National Lawyers Guild (NLG) is another Tides Foundation grantee. Founded in 1937 in New York City, the group was intended to act as a counterweight to the then-conservative American Bar Association; but it was later exposed by historians and the House Un-American Activities Committee as a close ally of the Soviet Union that "faithfully followed the line of the Communist Party on numerous issues…an important bulwark in defense of that party, its members, and organizations under its control." The NLG was so extreme, in fact, that it ceased opposing the Allies in World War II as "imperialist" only when Nazi Germany broke its alliance with the Soviet Union and invaded that country on June 22, 1941. Along with the Communist Party USA, the NLG quickly lent President Roosevelt its "unlimited support to all measures necessary to the defeat of Hitlerism"—while preserving the tacit goal of aiding international communism.
In the next installment of Tides' Legal Laundering, we uncover Tides' unique role in incubating new groups for liberal groups.