Dangerous Documentaries Dangerous Documentaries Produces New Animated Comedy Series The Politically Incorrect Guide will star author Michael Malice and historian Thomas E. Woods.
---
Dangerous Documentaries (a project of the Capital Research Center) is proud to announce the production of an animated show based on the Regnery book series of the same name, The Politically Incorrect Guide. The first season will include ten episodes, each 12 to 15 minutes long, and will cover undiscussed facts and stories about history, culture, and social movements, purged from today's mainstream education system. There are currently 32 books in the series, each written by a different expert, including the popular Politically Incorrect Guide to Climate Change and the Politically Incorrect Guide to the Civil War.
Tom Woods penned the very first book in the series, The Politically Incorrect Guide to American History¸ which was a New York Times bestseller. Woods and Malice also both host popular podcasts, The Tom Woods Show and "Your Welcome" with Michael Malice.
"We are extremely excited to adapt this highly regarded, best-selling book series for animation. We are equally excited to work with Tom and Michael, both of whom have spent their careers shredding the '3 by 5 index card of allowable opinion' and educating people on true but politically incorrect facts. At this time of heightening political correctness, particularly in the entertainment industry, we believe there is deep desire for entertainment that tells it how it is. Tom and Michael's deep knowledge and humor make them well positioned to fulfill that desire," said series producer and Dangerous Documentaries founder Joseph (Jake) Klein.
The full series will be available to viewers in 2021.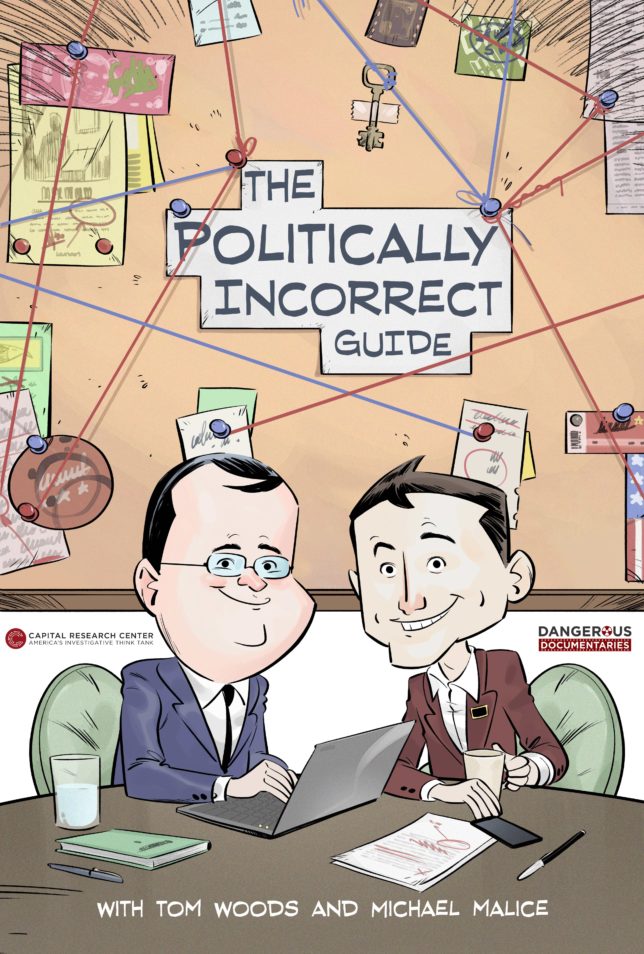 Dangerous Documentaries is producing along with Patrick Reasonover and Andrea Fuller of Just Add Firewater, LLC. Michael Ozias is directing. Ozias previously directed the feature film Of Dogs and Men, featuring Tucker Carlson. Scott Walter is executive producing.
Most recently, Dangerous Documentaries, in parternship with MJM Entertainment and Madison McQueen, produced Adam Carolla and Dennis Prager's film, No Safe Spaces, which will hit theaters in Spring, 2019. Dangerous Documentaries also produced the America Under Siege documentary series, which aired on One America News Network.
Those interested in updates on the show's production and release should sign up for our email newsletter here.