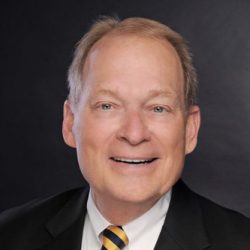 William Meyersohn
Real Estate Consultant
A real estate pioneer and luxury real estate specialist, Bill Meyersohn is an expert in his field. Highlighted through countless media outlets, forums and publications, including Forbes Magazine, Wall Street Journal, Town & Country Magazine, Ocean Drive Magazine and The Miami Herald, Bill's unparalleled real estate and financial insight is sought out locally, nationally and internationally.
A consummate professional, Bill utilizes innovative marketing strategies and sophisticated sales solutions to achieve bottom line results for each customer he serves. A strong negotiator that employs proven advertising resources, Bill has broken numerous sales records including the nationally recognized sale of the Deering Estate to the State of Florida. With a portfolio of local, national and international high profile clients, business leaders and Fortune 500 Corporations, Bill has earned an impeccable reputation and an award-winning record of success.
With over $5 Billion in career sales and numerous accolades, including being named as the number one agent in the country during his career, Bill recognizes the importance of giving back to the community through philanthropic service. Honored by the Ronald McDonald House as one of the Twelve Good Men, Bill currently serves on the Vizcaya Museum and Gardens Trust, and on the boards of the Coral Gables Trust Company and the Capital Research Center to name a few. He has also previously served on a University of Miami Advisory Board and the Museum of Science.