Black Lives Matter (BLM) can refer to a protest movement spawned by recent and repeated instances of black men and women being killed under apparently controversial to outrageous circumstances. Black Lives Matter can also refer to any of a number of distinct entities that operate within the broader BLM framework and make use of the term or a closely related variant. Two groups in particular—the Black Lives Matter Global Network Foundation and the Movement for Black Lives—appear to be networks of particular coalescence.
How these various BLM organizations and their affiliates are funded is equally complex, as shown in the graphic below.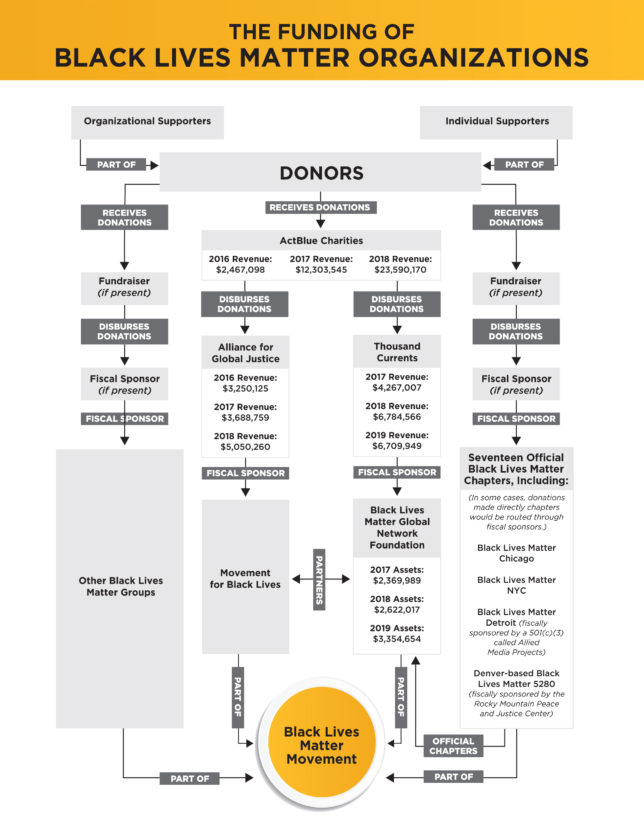 See also:
Note: Graphic update July 23, 2002.