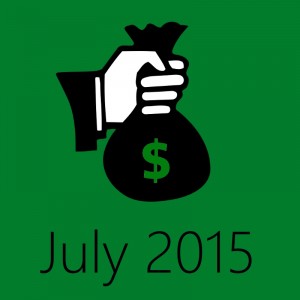 While presidential candidate Hillary Clinton was America's top diplomat the Department of State she oversaw the approval of $165 billion worth of commercial arms sales to 20 nations whose governments had forked over millions of dollars to the now-embattled Bill, Hillary and Chelsea Clinton Foundation. According to the International Business Times, "at least seven foreign governments that received State Department clearance for American arms did donate to the Clinton Foundation while Hillary Clinton was serving as secretary." The article identified the seven nations as Algeria, Australia, Kuwait, Norway, Oman, Qatar, and Thailand. The mainstream media's surprisingly probing coverage of the unfolding Clinton Foundation donations-for-favors scandal suggests that reporters have turned on the Clintons in the age of Obama.
Some Irishmen are accusing the U.S.-based same-sex marriage movement of "cultural imperialism" after foreign funding helped a same-sex marriage referendum pass by a margin of 62 percent to 38 percent in the socially conservative country. According to NewsBusters, a petition has been launched calling the push "a carefully-orchestrated and massively well-funded assault on the natural family, coming from private American funding," specifically $28 million in left-wing funding over the past 13 years from the Atlantic Philanthropies, a charity founded by Irish-American entrepreneur Chuck Feeney. As Irish Times columnist Breda O'Brien complained before the balloting, "this is foreign money being systematically invested to change public opinion, to deliver seamlessly a Yes in a referendum that has enormous consequences for family law for generations." (Feeney and Atlantic were profiled in Foundation Watch, April 2015.)
The Federal Trade Commission and the attorneys general of all 50 states have filed civil charges for charity fraud against four cancer groups run by the same family, alleging they collectively bilked donors out of $187 million. The four charities are Cancer Fund of America, Cancer Support Services, Children's Cancer Fund of America, and the Breast Cancer Society. Each of the charities was operated by either James Reynolds Sr.; his ex-wife Rose Perkins; or his son James Reynolds Jr.  Jessica Rich of the FTC said "the defendants' egregious scheme effectively deprived legitimate cancer charities and cancer patients of much-needed funds and support." Only 5 percent of donations went to benefit cancer patients, according to the complaint. "The charities evaded scrutiny for so long because they were part of a tsunami of new charities that have been formed in the past 15 years, experts said," the Washington Post reported.
A Moody's Investors Service report states that the 10 wealthiest universities—the richest two-tenths of 1 percent—now control more than one-third of the total wealth in the higher education sector, according to the Boston Globe. The rating agency examined the 20 most affluent public schools and the 20 most affluent private schools, looking at total cash and investments in fiscal 2014. Harvard is at the top with a staggering $42.8 billion. "The richest institutions, which also include Massachusetts Institute of Technology, Yale, and Dartmouth, have grown even richer in the years after the economic collapse at a pace that far outstrips that of less-wealthy schools, some of which are struggling to stay open, according to the study." The top five private schools after Harvard are Stanford ($31.6 billion), Yale ($25.4 billion), Princeton ($21.3 billion), and MIT ($15.2 billion). The top five public schools are University of Texas System ($36.7 billion), University of California ($28.6 billion), University of Michigan ($11.5 billion), State University System of Florida ($9.7 billion), and University of Virginia ($8.1 billion).
GOLDMAN SACHS WATCH
Arbitrators with the Financial Industry Regulatory Authority ordered Goldman Sachs to pay $80 million plus interest to National Australia Bank Ltd. "for violating industry practices related to the sale of mortgage-linked securities before the financial crisis," the Wall Street Journal reports. NAB had sought $230 million in damages. NAB invested $80 million in a Goldman collateralized debt obligation known as Hudson Mezzanine Funding 2006-1.  In 2011 a congressional report found that at the same time Goldman was selling the debt obligations, it was betting against them.