Robert Stilson appeared on Rob Schmitt Tonight on Newsmax to discuss current efforts by some environmentalist, frustrated by the lack of progress on their priorities, to sidestep the political process by turning to the courts. One strategy involves harnessing the power of sympathetic state, local, and potentially federal governmental entities to extract billions of dollars in damages from Big Oil for its allegedly tortious role in bringing about climate change.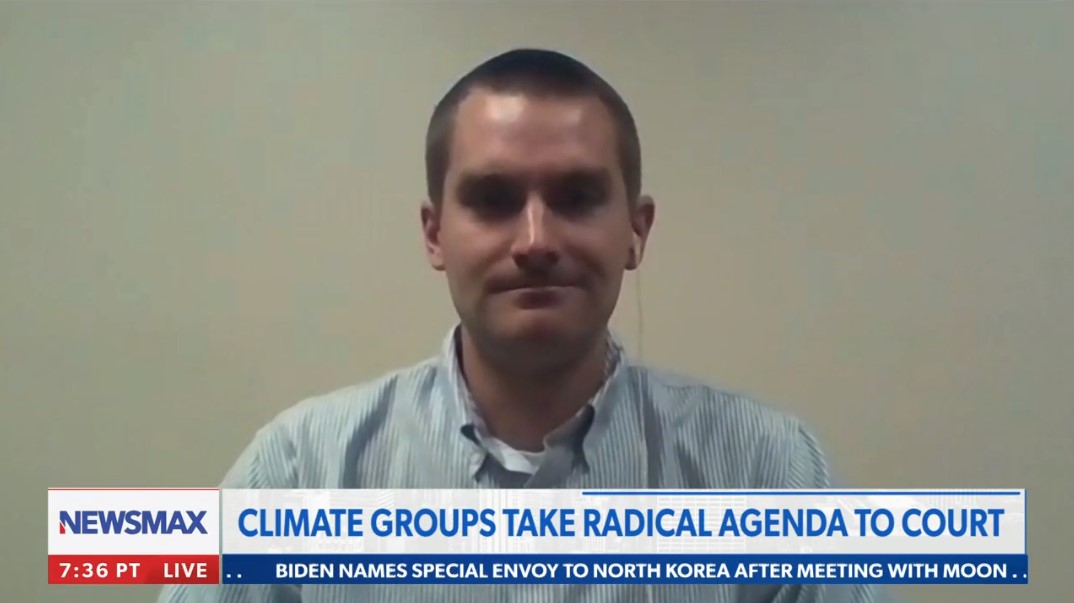 Video: https://www.newsmaxtv.com/Shows/Rob-Schmitt-Tonight/vid/1_mdwlqthe
NOTE: Robert's five-minute segment starts at 35:57.
See also "Activist Groups Pushing Government Climate Change Lawsuits" by Robert Stilson.