The NAACP recently issued a travel advisory warning black Americans about the dangers of traveling to Florida. The May 20, 2023, advisory warns black Americans that "Florida is openly hostile toward African Americans, people of color, and LGBTQ+ individuals." One thing that's ridiculous about this ban is that black Americans don't face any increased danger if they travel to Florida. Chicago is a different story.
Earlier this month the Doomberg page on Substack chewed up the news that Energy Secretary Jennifer Granholm thinks every U.S. military vehicle will be electric powered by 2030. What followed was an entertaining hypothetical examination of a battery-operated M-1 Abrams main battle tank, which would require a 40-ton battery and likely spend more time charging than moving. How bonkers is that?…
Today, we remember and honor America's fallen heroes, who made the ultimate sacrifice to secure the blessings of liberty for us and the peoples of many other lands.
If I could provide just one piece of free advice in public advocacy, it's this: Don't openly say you messed up on an on-record call with a reporter—you might as…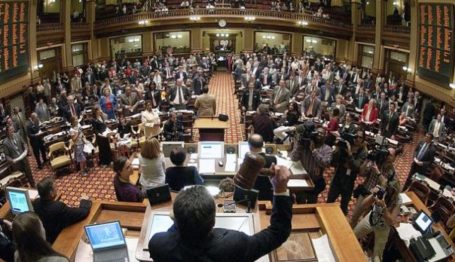 Private financing of government election offices under the guise of COVID-19 relief skewed voter turnout in the 2020 election and may have tipped the presidential election to Joe Biden. As…